Earlier this year we made several predictions for 2015. As we wrap up the first quarter of 2015, here is how our predictions faired:  
Coronado Home Values – The Real Story
Based on average sales prices, home values have increased 13.8% since April of 2014. And while we saw fluctuation in 4-month stretches in the last year and a half, we have seen a steady increase since December. 
And it doesn't show signs of slowing.
Here are some key data points:
January 2014: $1,458, 124
July 2014: $1,564, 482
December 2014: $1,583,015
May 2015: $1,655,226
Inventory Numbers – Shattering Predictions
We predicted inventory to flood the market. That forecast fell very short.
In reality, inventory flat lined.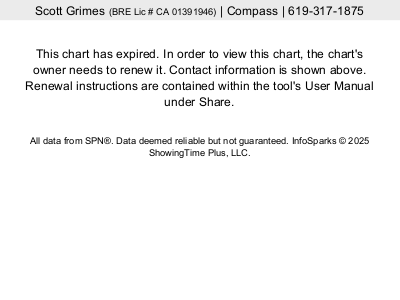 To say we were surprised was a bit of an understatement. Historically, when the market turned from a buyer's market to a seller's market, it was a mini tidal wave of homes going up for sale. Add the fact that home values increased, it was a perfect storm for increased listings.
This time around, it didn't happen.
We've spent some time trying to dissect why. So far we only found one plausible theory. Homeowners didn't want to absorb the tax hit.
Homeowners don't want to absorb the tax hit, both from a capital gains standpoint and a property tax standpoint. Financially it makes more sense for many Coronado families to turn to remodeling rather than upgrading to new homes.
Demand – Forever Rising
We predicted demand to increase comparable to the rise we saw in 2014. Steady growth, but nothing too over the top.
While inventory flat lined, demand surged far surpassing expectations. 
This increased the competition in an already competitive market. Many homes accepted offers after only days on the market. It wasn't uncommon for a home to see multiple offers within hours of listing.
It was a wild first quarter to say the least.
Part of the dramatic uptick in potential buyers was due to lending practices being cleaned up. Buyers were able to secure loans again. The other boost came from the recovering economy. People felt confident in the market again, which created an overall rise in real estate activity.
Conclusion
Coronado's market will always remain unique. Demand for properties doesn't show any signs of slowing down. And, Coronado's land is limited.
If you have been waiting to list your property, now is the time. The market made a complete swing to a seller's market. And, buyers are hungry for more properties.
To the buyer, if you are serious about purchasing in Coronado, connect with a realtor as soon as possible. Because of the decreased inventory, it may take several months for the right property to be listed. The best thing you can do it to be prepared when it does.
If you are looking for an experienced expert to navigate the competitive market, connect with one of ParkLife's agents. Together we can make sure your upcoming housing transition is successful.